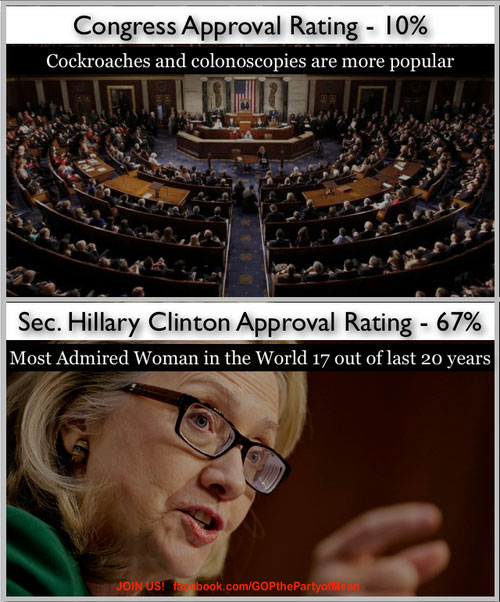 I don't know where they got their numbers. The approval rating for Congress is now around 18% (although it went below 10% near the end of 2013). And Hillary Clinton's approval rating is around 50% (although a few polls have put it higher than 67% in the past).
Although this meme is still funny.
And they seem to be correct in how often she has been named America's "Most Admired Woman".