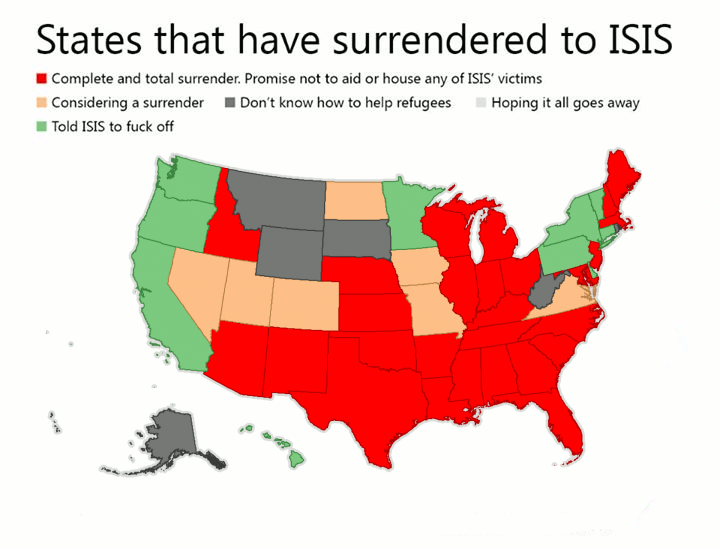 Some people are comparing our hostility to the Syrian refugees to a similar situation on the eve of WWII, when 67% of Americans were against letting Jewish refugees escaping Nazi Germany come to the US. And 100 years before that, refugees from the Irish Famine were treated just as badly.
Daesh (and terrorism) is our enemy, not Muslims.
Can we learn from the past, or are we doomed to repeat it?