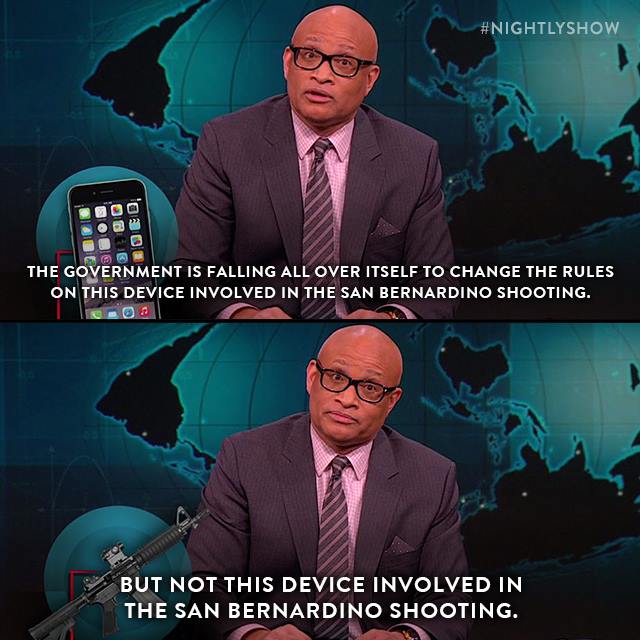 We seem so willing to give up our rights in exchange for a little safety, by forcing technology companies like Apple to install backdoors in their encryption. But not for gun rights. Think about how many lives would be saved if we just tightened up a few loopholes in gun laws, like the loophole that lets anyone buy a weapon at a gun show without any background check, or registering the gun.
Don't get me wrong. I think the second amendment gives us the right to own guns. I just don't understand why other rights guaranteed by the constitution seem to be less important to us. The government bent over backwards to let the whack jobs at the wildlife sanctuary in Oregon parade around with their weapons and play tin soldier militia. But tap our phones and our response is a collective yawn.
As usual, it is always about money. Gun manufacturers (via the NRA) whip up the crazy base. And finally, Apple (and other technology companies) are objecting to the government crippling encryption, because it will hurt their brand.
Maybe 1984 already happened, and nobody noticed.