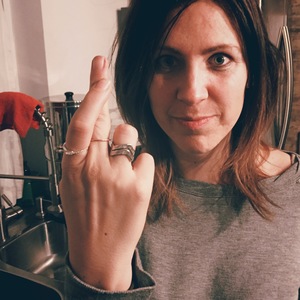 The website is votetrumpgetdumped.com, and they also have a hashtag #votetrumpgetdumped. I'll let their straightforward description on their website explain:
Those Who Vote Trump Should Understand This: No Sex. No Dates. No Chance.

To cast a vote for Trump is to agree with his sexist, perverted, demeaning, backwards, offensive treatment of women. Learn what's at stake.

Join us by wielding your influence. Until Trump is defeated, we don't date, sleep with, or canoodle with Trump supporters.

The Greeks did it. Women during the temperance movement did it. This is a tried and true method of getting men's attention when they're being dumb.
The also have a page with photos you can distribute, like this one: